Hi! My name's Audrey and I recently got to experience Disney World's new ride, Rise of the Resistance, at Hollywood Studios in Florida.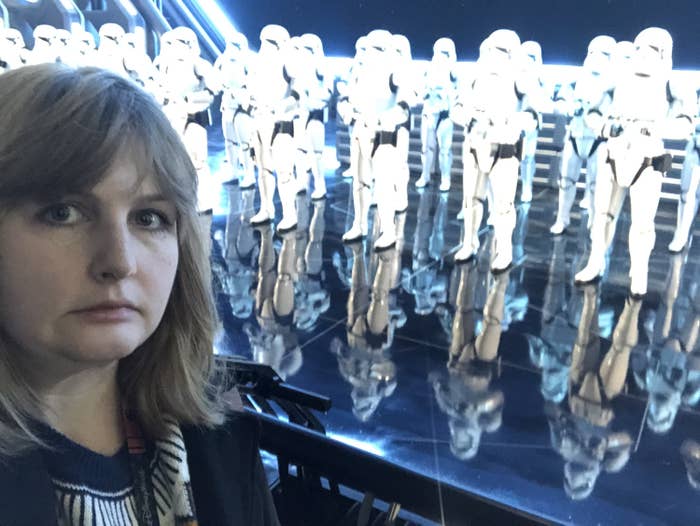 I say "experience" because boy-oh-boy is it a WHOLE thing. The attraction is about 18 minutes long!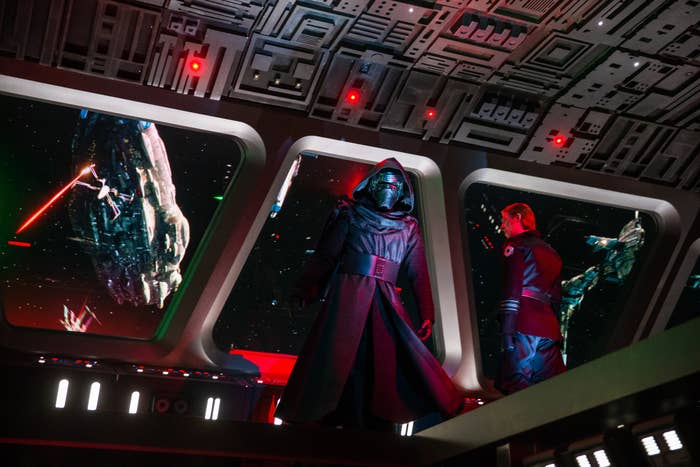 So, here's what I'm going to do. I'm going to tell you everything you need to know about the ride and how to get on it, and then I'll warn you before I spoil things in case you want to stop reading and go in with fresh eyes!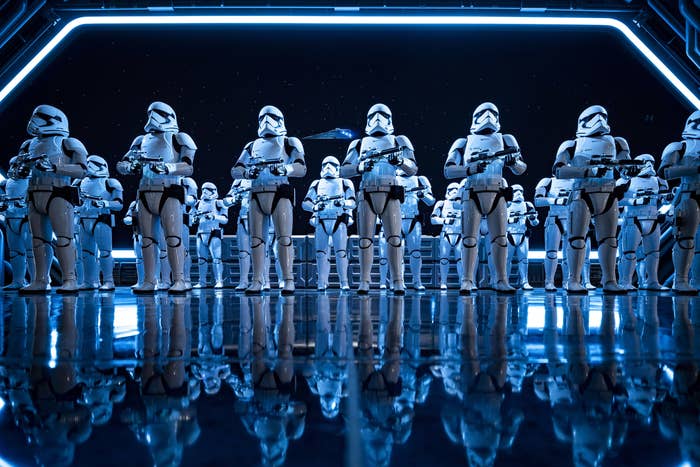 First off, there's no Fastpasses for the attraction yet. The best way to try to get on it is by joining a boarding group on the MyDisneyExperience app. From there, you can enter the attraction when your boarding group is ready.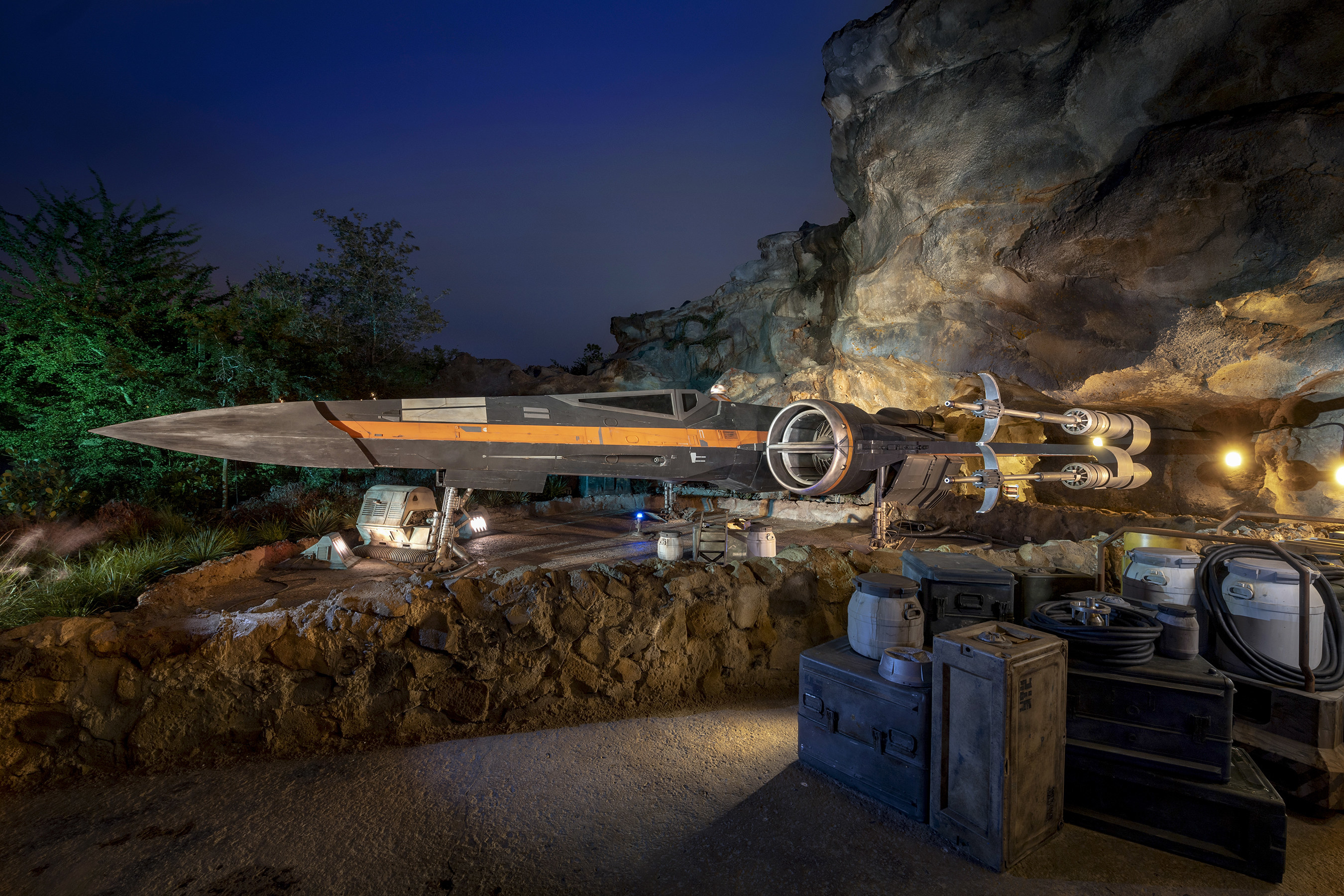 It's also thrilling, but not scary. This is a big thing for me because I am a HUGE scaredy cat. There are no jump scares or anything startling. It is VERY immersive, but in a great way.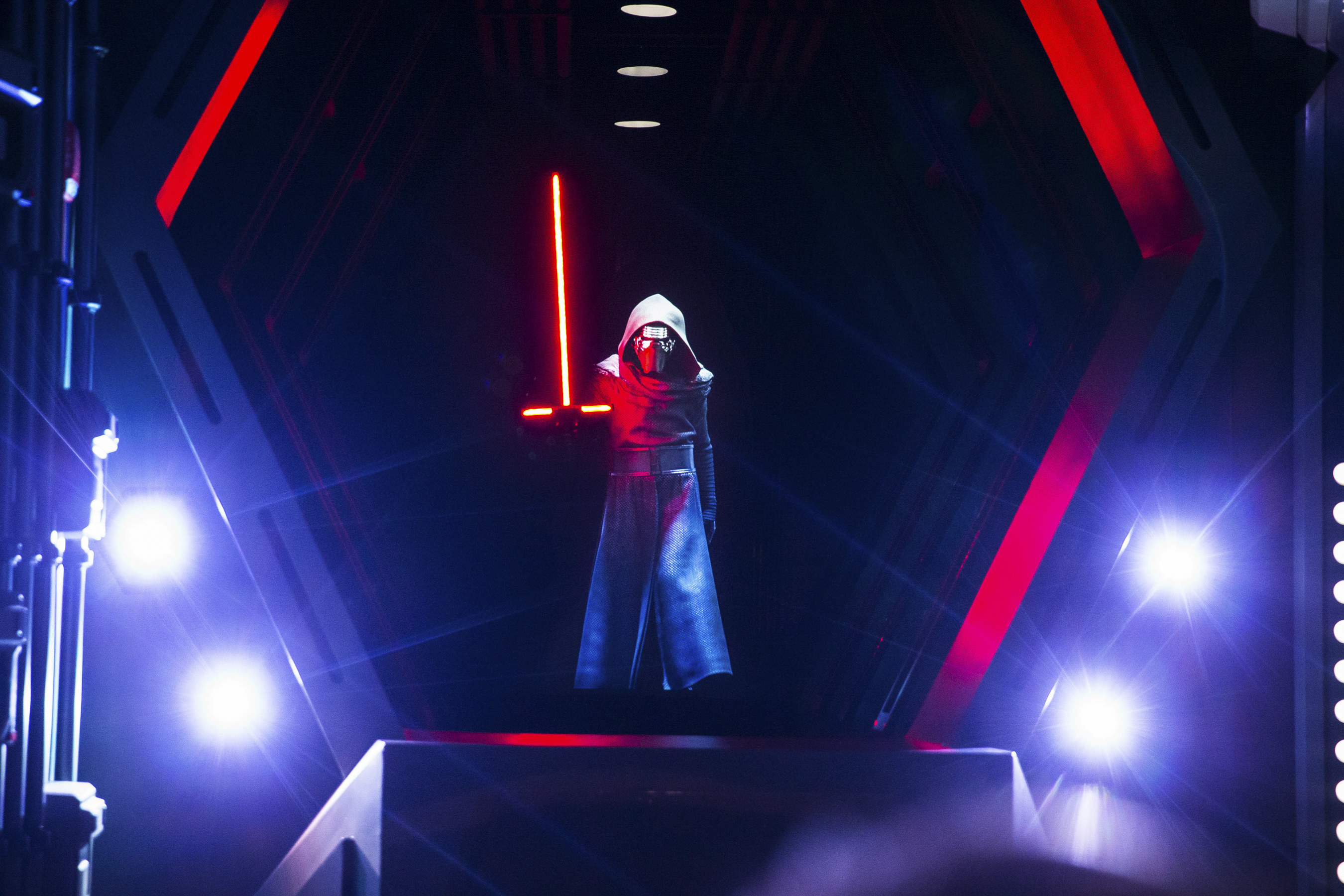 The last thing I want to tell you before I get spoilery is that you'll definitely geek out. If you're a fan of the franchise, you like outer space, or you know absolutely nothing about any Star Wars, you'll have fun.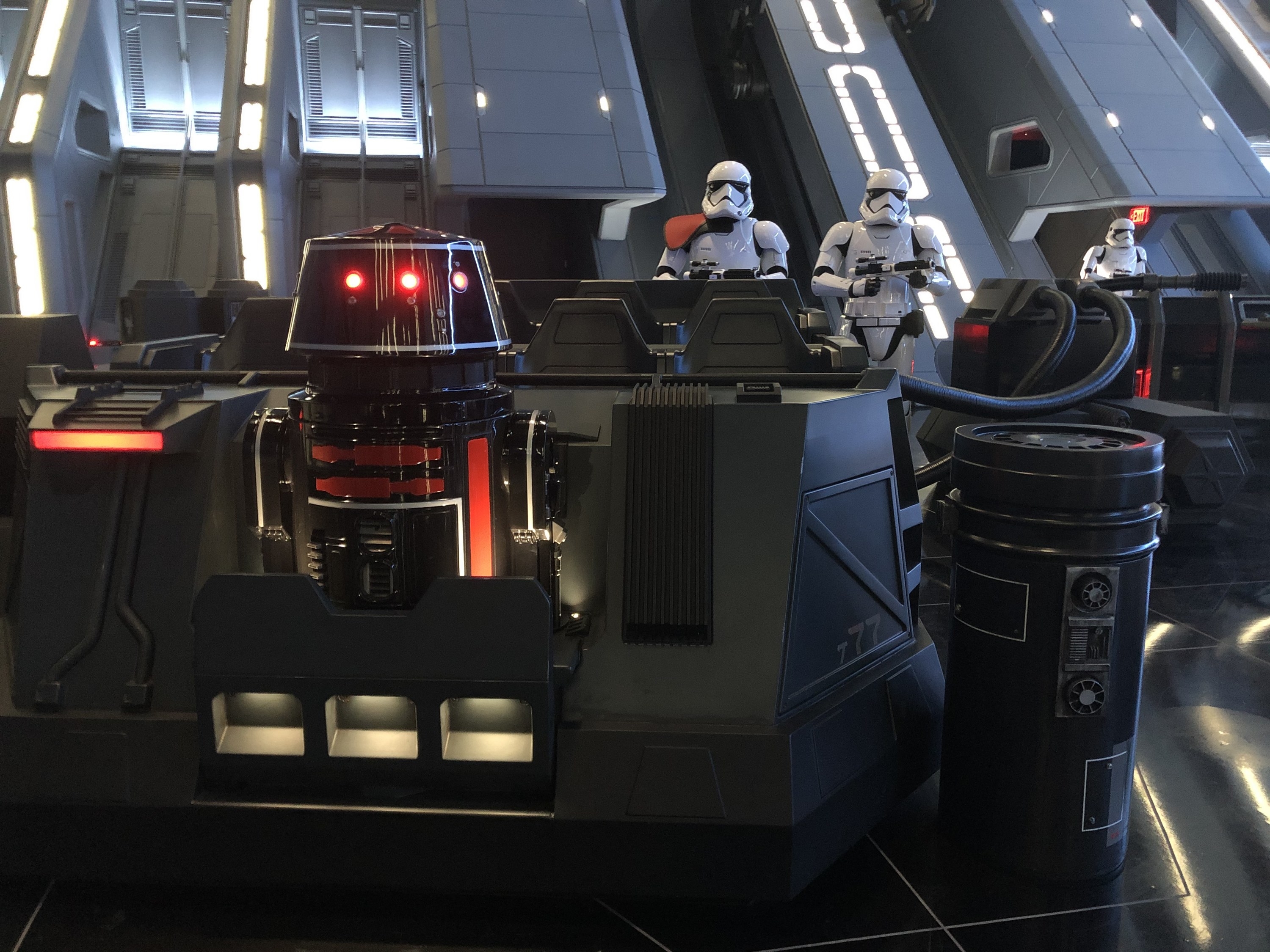 OK, SPOILERS. GO AWAY NOW IF YOU DON'T WANT SPOILERS. SPOILERS SPOILER SPOILERS. YOU'VE BEEN WARNED. SPOILERS.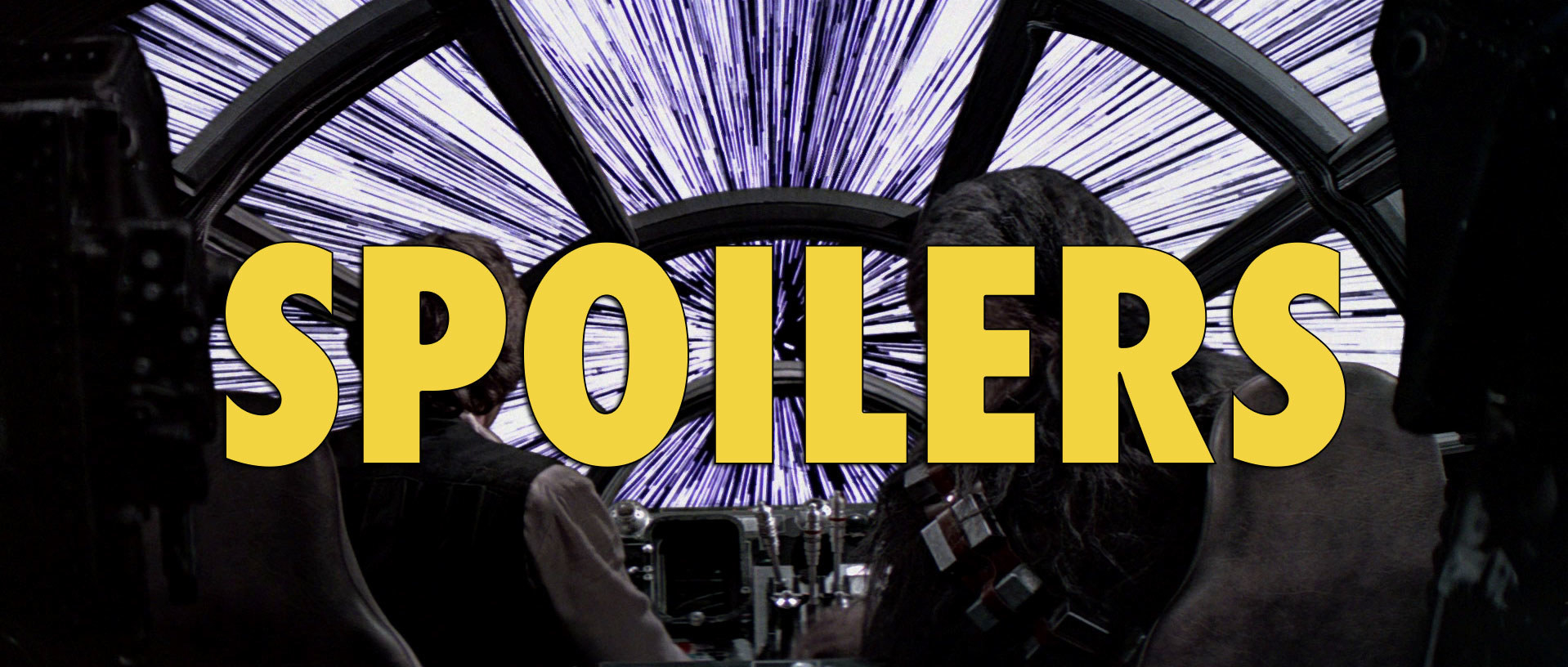 OK, so here are the spoilers. You're recruited by Rey via hologram to join the Resistance and rendezvous with General Organa on another planet.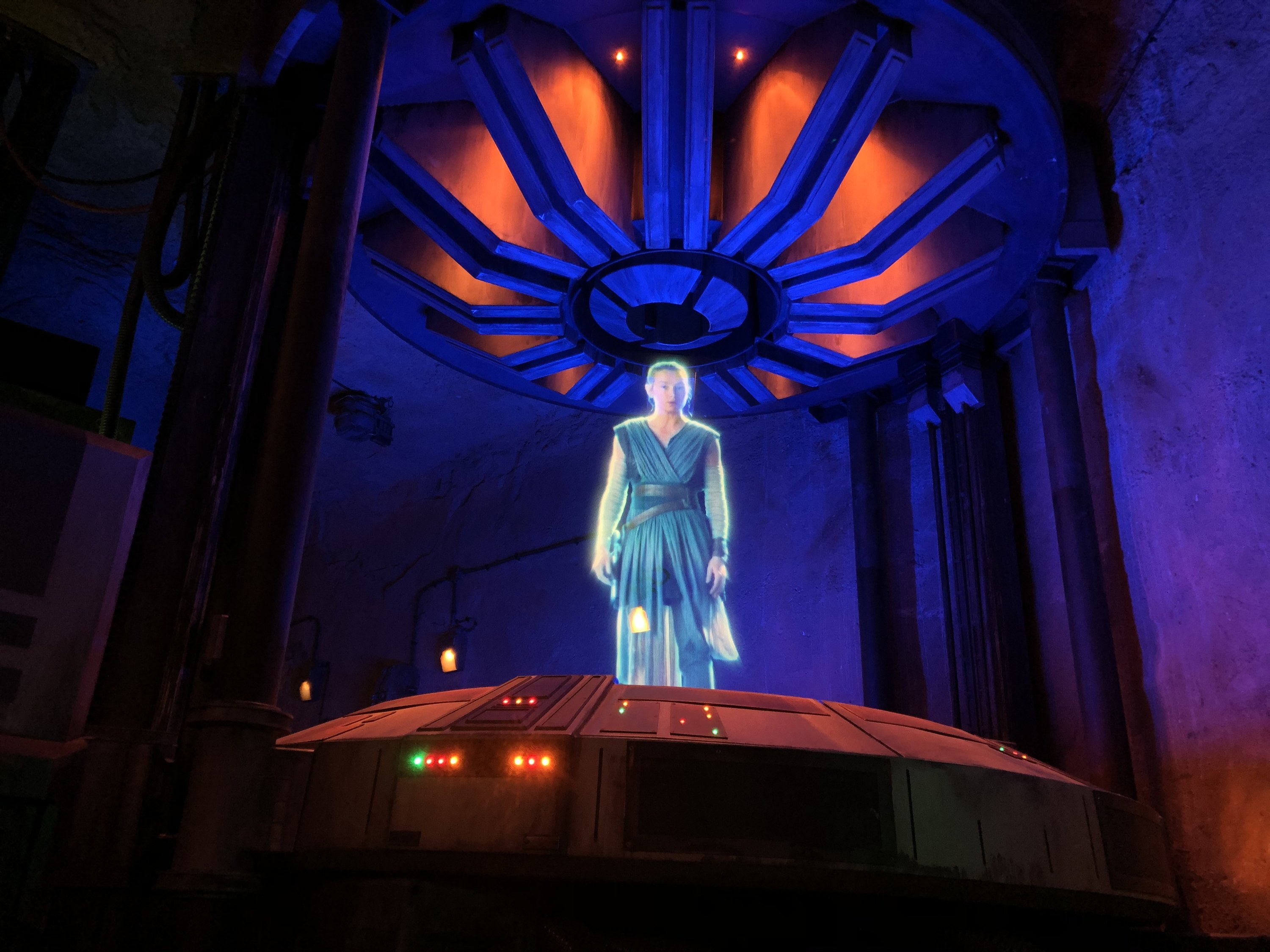 You're taken on a transport piloted by Lieutenant Bek and escorted by Poe and BB-8, which is where things start to take a turn for the worst.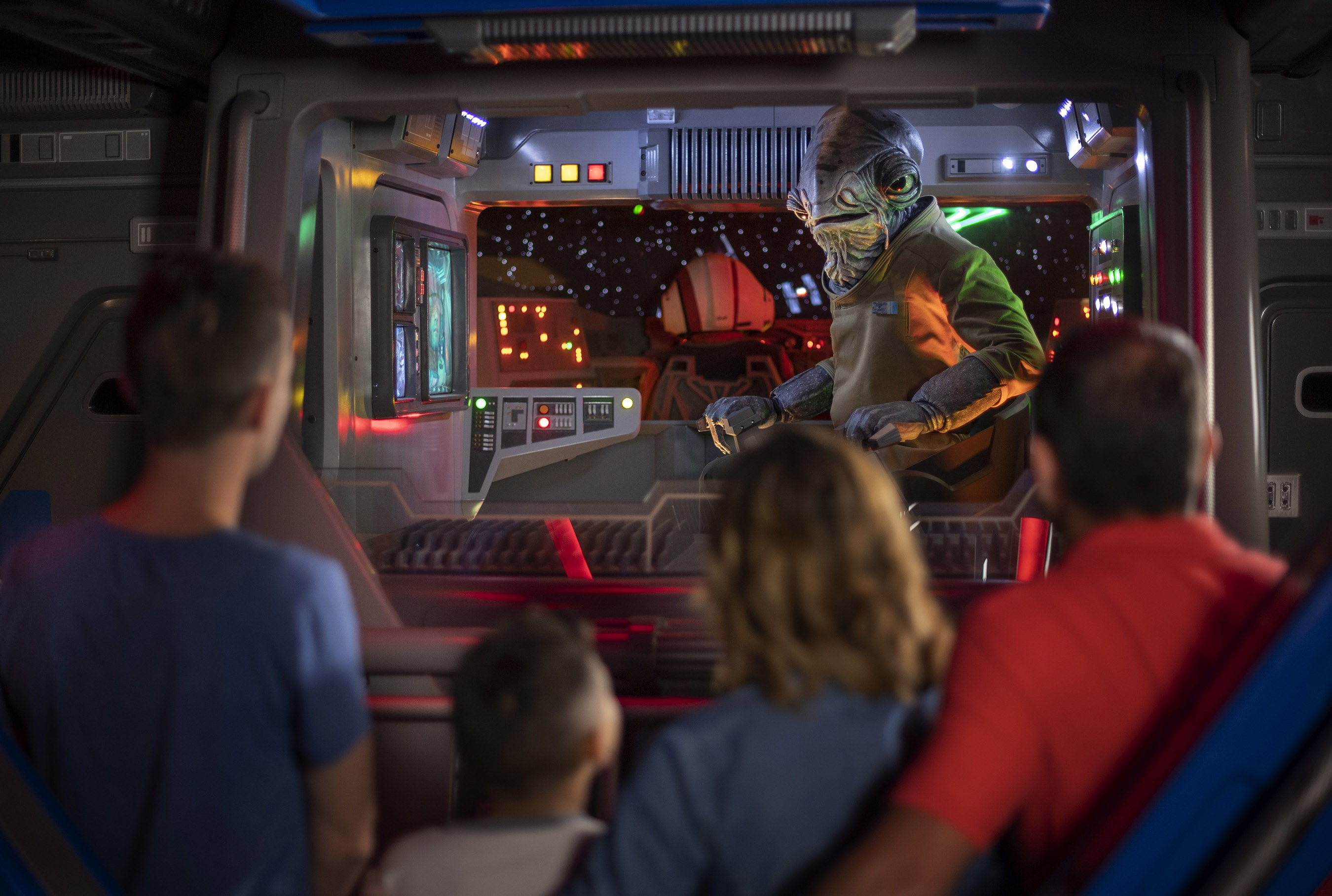 You get intercepted and taken captive by General Hux, Kylo Ren, and the First Order. You and your ship full of "rebel scum" get trapped in the grips of a star destroyer.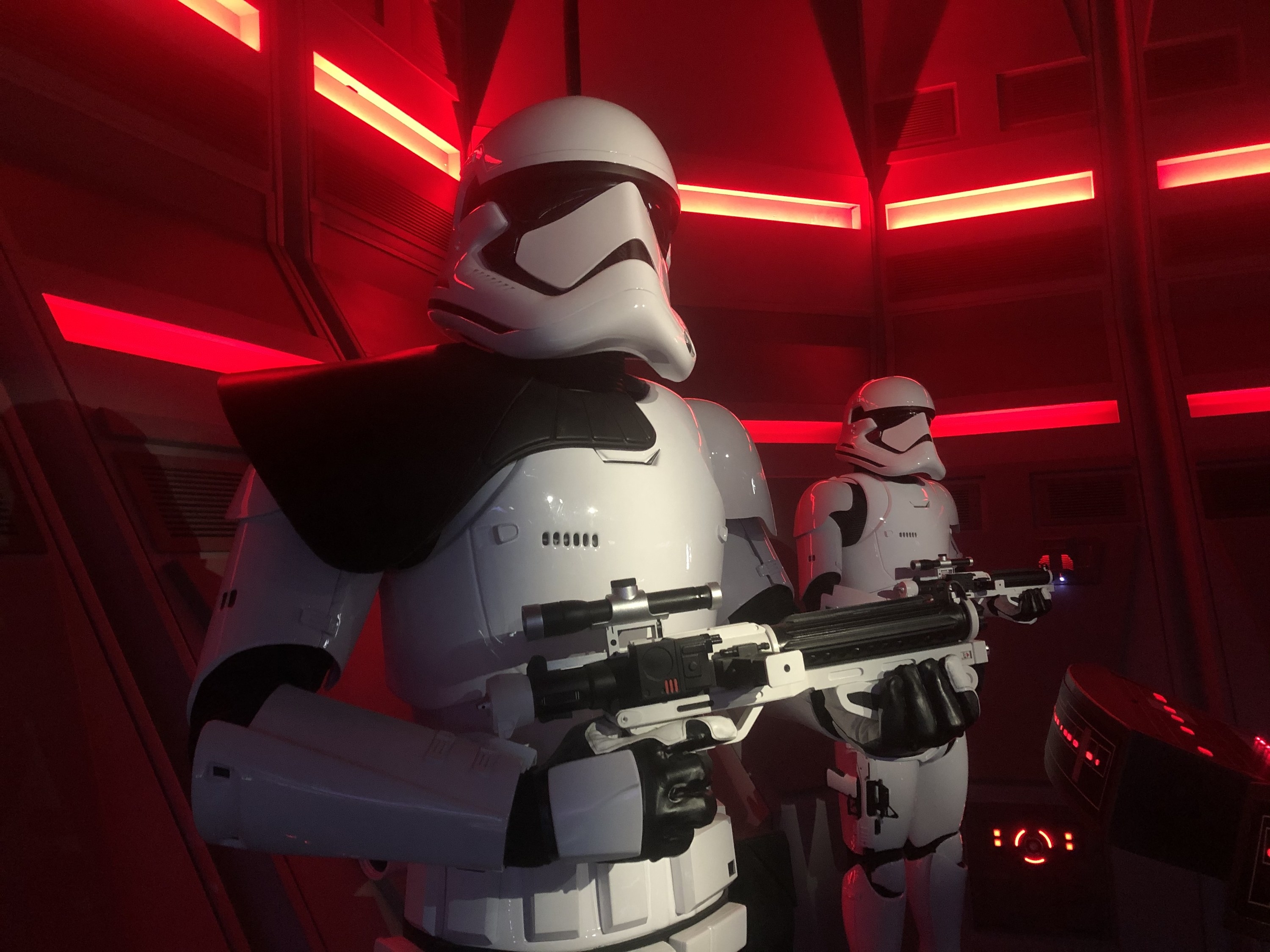 You exit the transport vehicle into the hangar of the destroyer and, as soon as I saw it, I think I wet my pants. IT IS CRAZY HOW INTIMIDATING IT IS.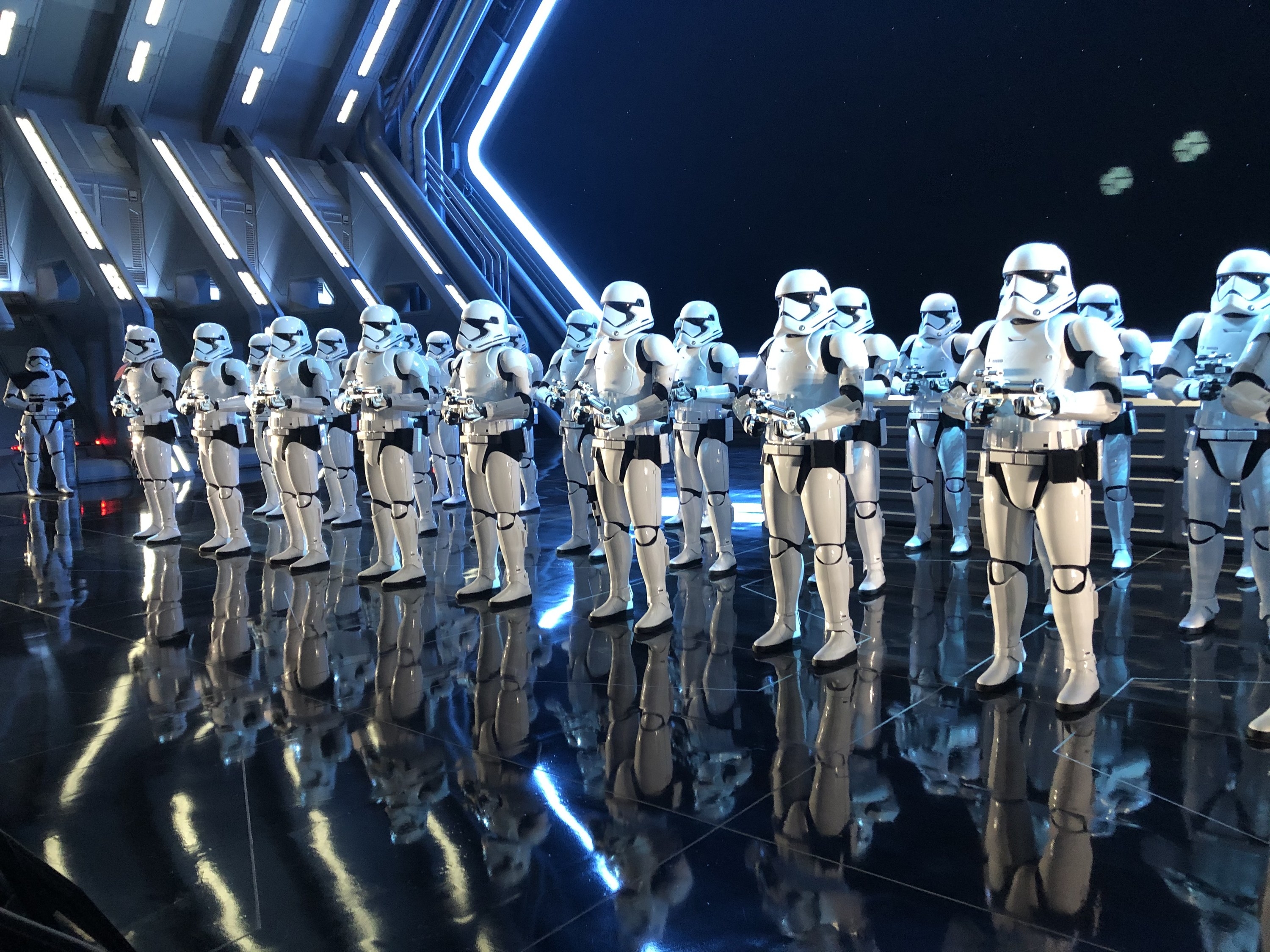 The Stormtroopers look straight at you, the First Order personnel have no time for your shenanigans, and the floors are unnervingly shiny.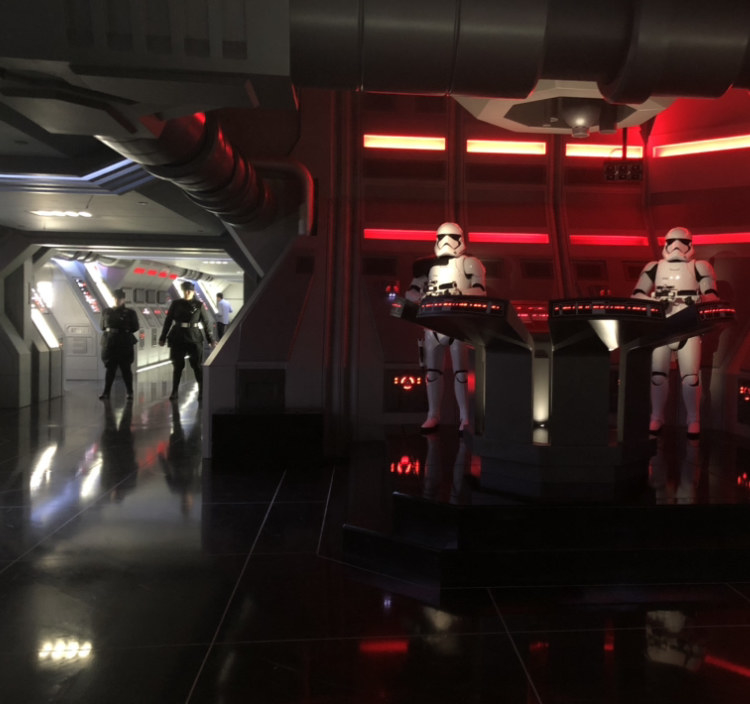 All hell brakes loose when the droids who are supposed to help you take you on a detour through the ship and bring you past AT-ATs, up to the bridge of the ship, and face-to-face with Kylo Ren himself.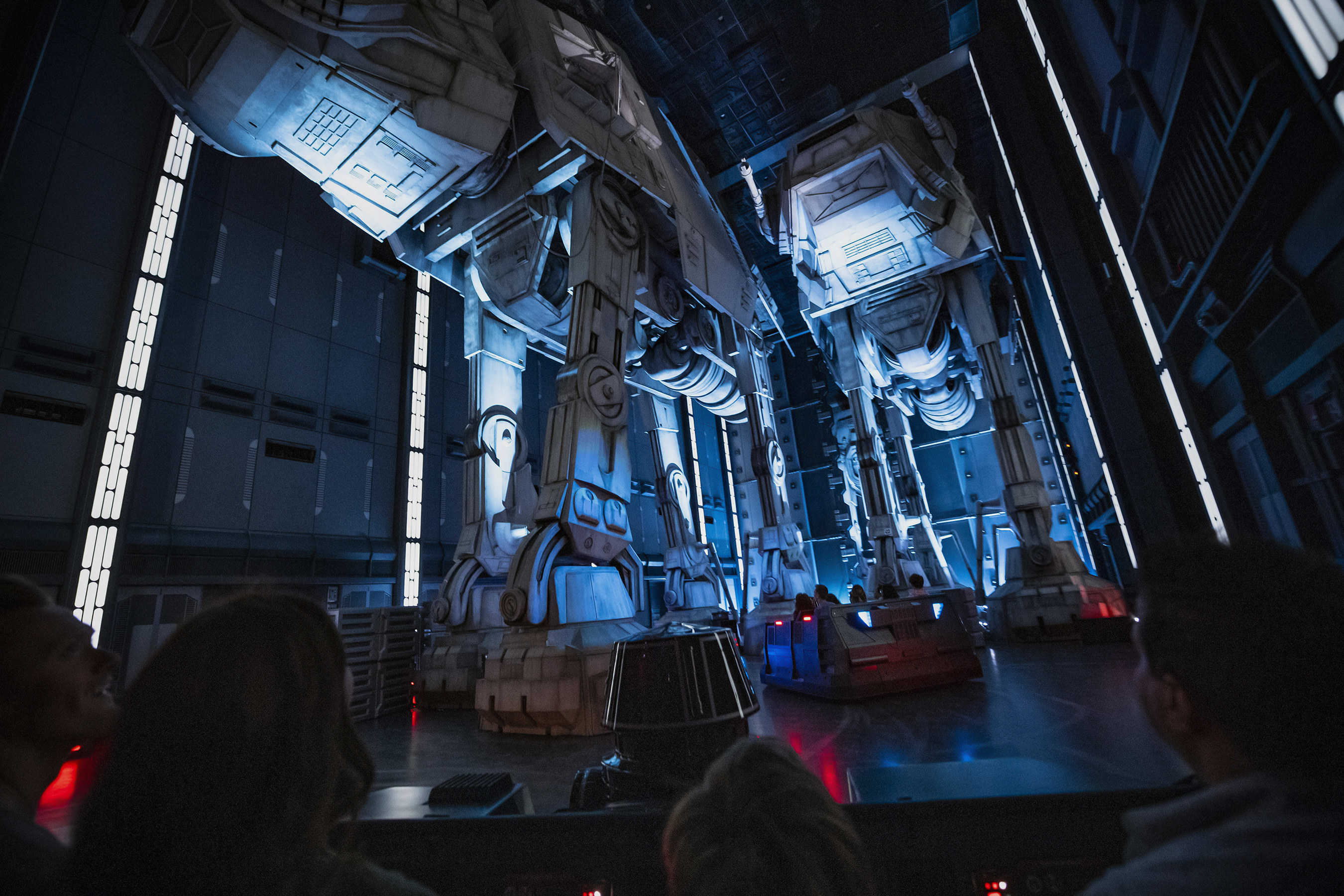 It's B-A-NAN-A-S.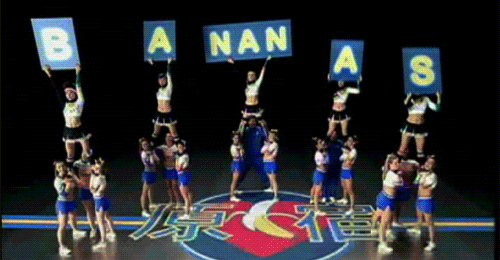 Anyway, please go ride it now so we can discuss the other things that happen because I. NEED. TO. TALK. ABOUT. IT.
Rise of the Resistance is now open in Disney's Hollywood Studios in Florida and opens at Disneyland in California on January 17, 2020.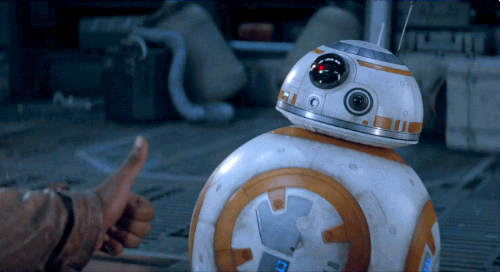 May the force be with you.